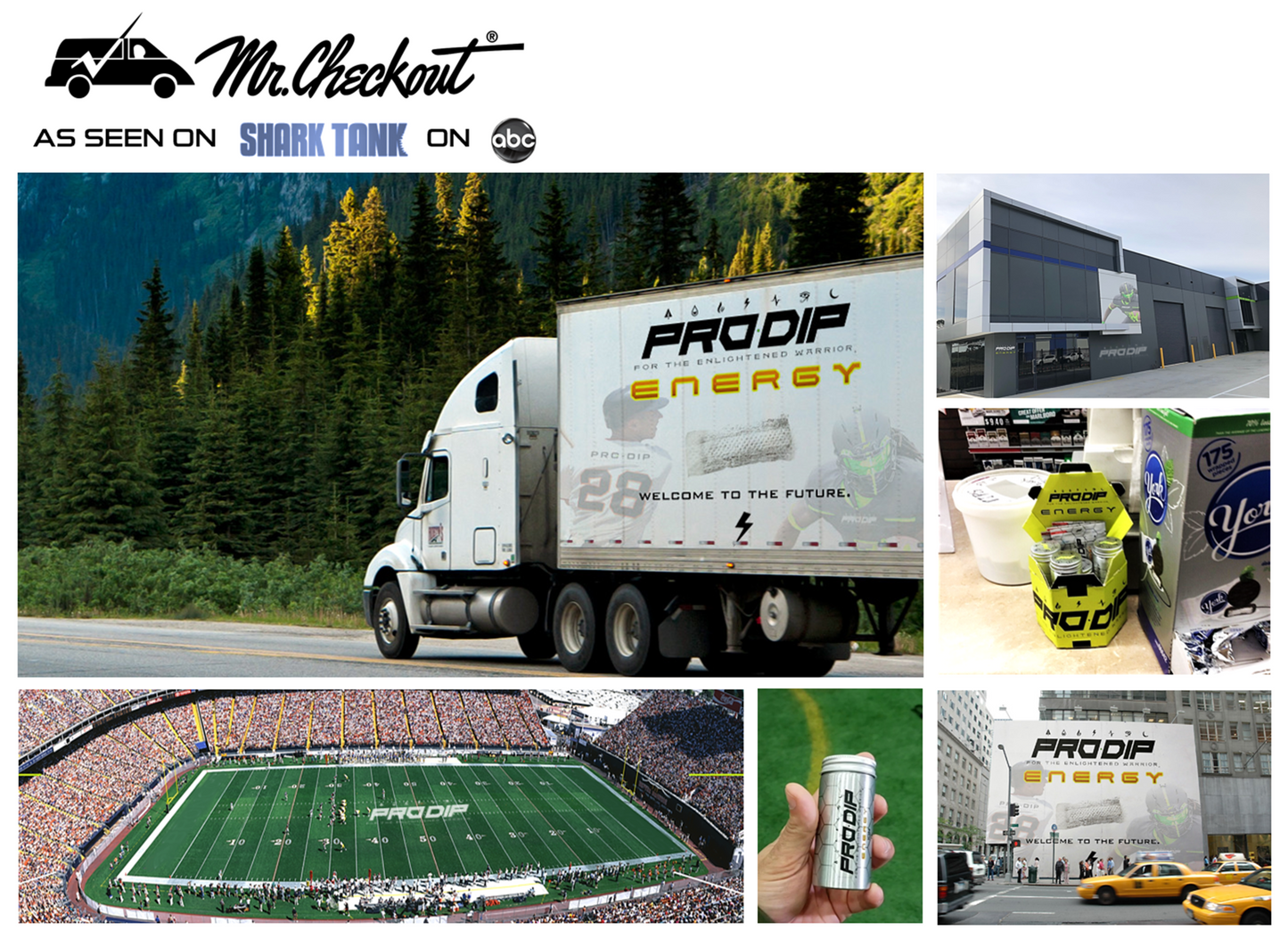 New York, NY
PRO-DIP®, the patent-pending world leader in nutritional oral pouch delivery system tech for nutraceuticals, signed a national distribution agreement with Mr. Checkout this past week for PRO-DIP's flagship ION Energy pouch product. The deal greatly adds to the company's existing distribution channels, significantly increasing their exposure in the U.S. and greater North American retail markets. According to Statista.com, the upward growth and demand for new and innovative health products is projected to hit a staggering industry high of $166.5 billion in the U.S. by 2020. PRO-DIP's timing of this expanded market reach may prove to be all the more impactful, as it plans to launch its energy pouches into Mr. Checkout's distribution chain by mid Q3 of this year. Product landing page: https://mrcheckout.net/pro-dip/
Mr. Checkout boasts an impressive resume of experience and knowledge in this retail distribution space, and is behind many of the products seen on ABC's hit show, "Shark Tank." Established 1989, Mr. Checkout has built a group of approximately 1,100 independent DSD distributors, full-line grocery distributors and wagon-jobbers that service about 50,000 retailers across the U.S., Canada and the Caribbean. The company represents products in over 60 major retailers and manages 13 industry associations with over 150,000 independent retail members. Products distributed by Mr. Checkout are featured in major big box stores like Kroger, Costco, Walgreens, Walmart, and Dollar General. For more information visit https://mrcheckout.net/
"We are proud to partner with Mr. Checkout to distribute our category-creating energy product to thousands of new retailers," said PRO-DIP's Inventor and CEO Peter St. Lawrence. "We are always seeking opportunities to expand the reach of a product that can be beneficial to people's health and wellness. We believe this partnership will help us meet the ever-expanding demand for innovations that make people's lives alittle better."
For sale in the United States since May 2019, the highly innovative PRO-DIP® ION Energy pouches deliver flavorful bursts of vitamins and natural energy supplements through small, semi-permeable sachets placed in the mouth, between the gum and cheek or lip.  The initial burst of supplements is followed by extended absorption of the nutrients through normal digestion, providing long-lasting energy, even at high-exertion levels. With its hand-free ease of consumption, the energy-rich pouches are an alternative to traditional sports supplements, and deliver a daily serving of natural vitamins and nutrients for the endurance and stamina required during exercise and sports.
The invention of the pouch delivery system for nutraceuticals continues to gain mainstream interest. PRO-DIP® also signed an exclusive 10-year licensing agreement with Eureka93 this past week, one of the largest hemp-derived CBD extraction companies in North America. They have plans to design and develop a line of products based off the unique dissolving of material that occurs through PRO-DIP's permeable pouch. For more information visit http://eureka93.com/.
Visit www.PRODIP.pro for more information on products and partnership opportunities.
Contact Information
Investor Relations and Partnerships
team@prodip.pro
Safe Harbor Statement
In addition to statements of current and historical fact, this Press Release contains forward-looking statements. The words "forecast," "will," "intend," "anticipate," "project," "intend," "expect," "should," "believe" and similar expressions are intended to identify forward-looking statements. Although we believe that we have a reasonable basis for each forward-looking statement contained in this Press Release, we caution you that these statements are based on a combination of facts and factors currently known by PRO-DIP® and its projections of the future, about which it cannot be certain. These forward-looking statements involve known and unknown risks, uncertainties, assumptions and other factors of the Company. Accordingly, all forward-looking statements should be evaluated with an understanding of their inherent uncertainty. Except as required by law, PRO-DIP® assumes no obligation to publicly update or revise these forward-looking statements for any reason, or to update the reasons actual results could differ materially from those anticipated in these forward-looking statements, even if new information becomes available in the future.