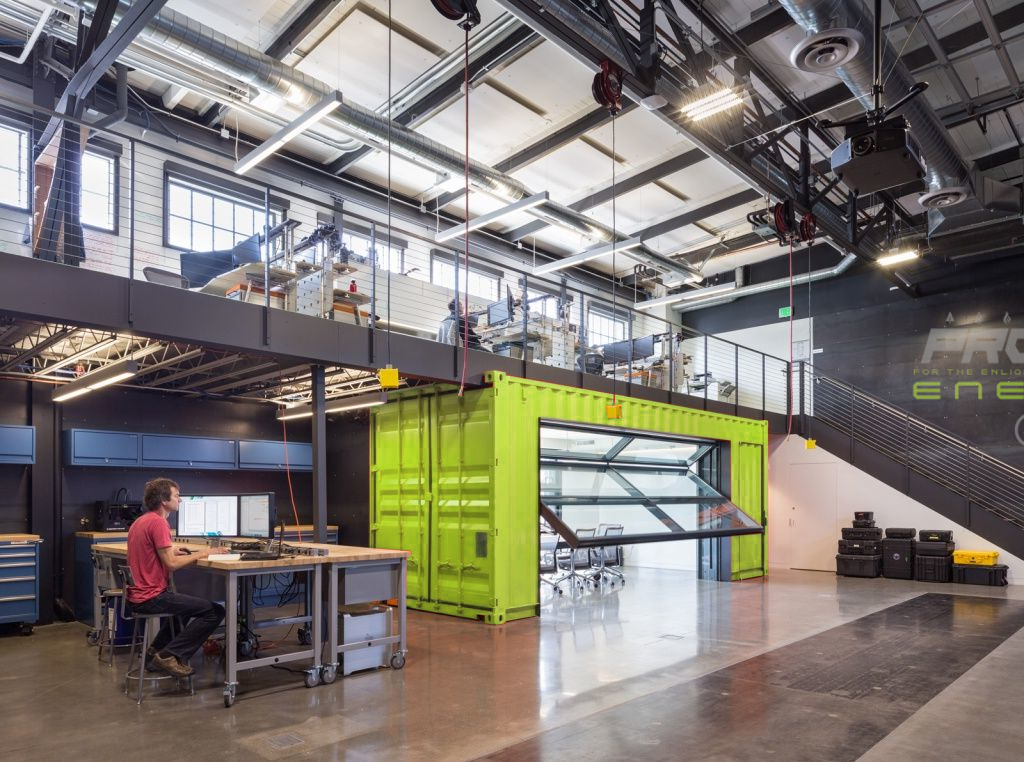 For Immediate Release
9/18/2020
This past week, PRO-DIP® Energy opened its new West Coast headquarters in San Jose, the capital city of Silicon Valley. Founded in New York in 2015, the Company has been expanding over the past six years and has been strategically looking to plant its flag in a West Coast city that would further foster the Company's steady growth towards national distribution. After two years of research and planning, it was unanimous across the board that San Jose was it.PRO-DIP® Energy CEO and spokesperson Peter St. Lawrence stated to the press:
"There is no other city that is a better fit for us than San Jose. Dubbed the "cradle of innovation," this town has welcomed us with open arms because that's exactly what we're about……innovation. People here are oriented towards the future. They're forward thinking; always looking for opportunity to be part of something new and exciting; something big. As an emerging nutra-tech company want to be: where we have to be
St. Lawrence went on to describe the benefits and rationale of the Silicon Valley establishment with greater detail and color.
Consumer Reports and Healthy Living
The Company believes that Californians may just be ahead the curve when it comes to healthy living. The State as a whole seems to be leader in embracing new health tech. Consumer reports show that more than one in ten people who purchase PRO-DIP® Energy pouches are from California. Here are top five States:
California
Colorado
Texas
Florida
New York
Fulfillment and Distribution
The Company's national distribution is increasing so its demand for timely and efficient order delivery is increasing right alongside it. PRO-DIP® is projected to move one million+ units in 2021 in both business-to-business and direct-to-consumer sales. In addition, the Company just brought on two West Coast sport nutrition distributors in SportLife (NV) and Perfect Nutrition (CA). PRO-DIP®'s new distribution center in San Jose will serve as perfect launch point to feed the Western seaboard as well as deep into the Midwest.
Talent Acquisition
Silicon Valley is home to the biggest supply of the world's greatest innovative talent, but the demand is so high that companies seeking to hire, motivate, and retain that talent must make some strategic moves to do. Step 1 is having your headquarters be in San Jose. Nine out of ten graduates from Stanford and Berkeley ranked "starting their careers in Silicon Valley" as one of the most important factors in job selection. They felt that the region's rich history of producing the greatest tech companies that the World has ever seen gives them a leg-up in professional advancement beyond their entry-level phase of their career. St. Lawrence shed some light on the fact that the nutraceutical industry, especially with its tech, is "youthful," energic industry at heart and always has been. He stated:
"PRO-DIP® is here in the Valley to be at ground-zero. We want to attract the best and brightest to come be a part of the very special thing we're building here."
Raising Capital
Silicon Valley is the Holy Grail of venture capital. It's long been the home of the best VCs, the best entrepreneurs, limitless funding and far-reaching ambitions of those you like to "see" into the future. Peter St. Lawrence recently stated the following during a virtual VC presentation to a collection of 1,331 investors from around the World that took place on Sept 8th.
"This region is filled with people that just "get" what we're doing here.  They see the future of the Pouch and its tech and they want to be a part of it. We've been invited to present to six VC and different accelerator firms so far this past Summer and have accepted two of them. So much more goes into partnering at this level than just capital. It's really like a marriage: you have to have chemistry and a commitment to the same vision. It also really helps if the VC has experience with products in the space you're working in, but in the end it's about the spirit of the deal, the energy of it all. We did a self-analysis to project the perfect investor profile for us and we're laughing at the results because it told us exactly what we already knew. It was a fun exercise; here is the profile:"
Young
Progressive
Flexible
Adaptable
Energetic
Enthusiasm for aligned vision
Experience in ecomm
Experience in brand building
Some experience in nutraceutical tech space
Some experience in hard-goods supply chain
Customer service and experience above all else
Committed to promise of quality products and services
Healthy balance of risk and conservatism
With a background in sports science and entrepreneurship, Peter St. Lawrence aimed to create something they may push us in the right direction regarding this. The idea he came up with was to use a soft and discreet Oral Pouch to extend and maximize the initial phase of digestion in the mouth. St. Lawrence revealed the prototype in 2015 and has two patents pending. It's first retail product is picking up significant momentum in the market via mainstream distributors like J. Polep. The supplement Pouch consists primarily of a Caffeine and B Vitamin formula and flies under the brand PRO-DIP Energy®.
Exiting a recent closed-door Food Tech Solutions round table in New York, Peter St. Lawrence stated;
"In this modern age we're very fortunate to be among the few who are given the rare and special opportunity to pioneer something completely original for the global market. The Oral Pouch itself may be our real "product," as we're now embarking on a mission to build something much greater than just a brand, we're building an entire product category. What started as an idea five years ago now feels like a life's-calling for everyone involved. We couldn't be more excited about what the future holds with this. We're here to serve-up innovations that people can use today. This is going to be an unbelievable ride and we're all-in."
For more information visit:
Contact Information
Public Relations
Anna Wessel