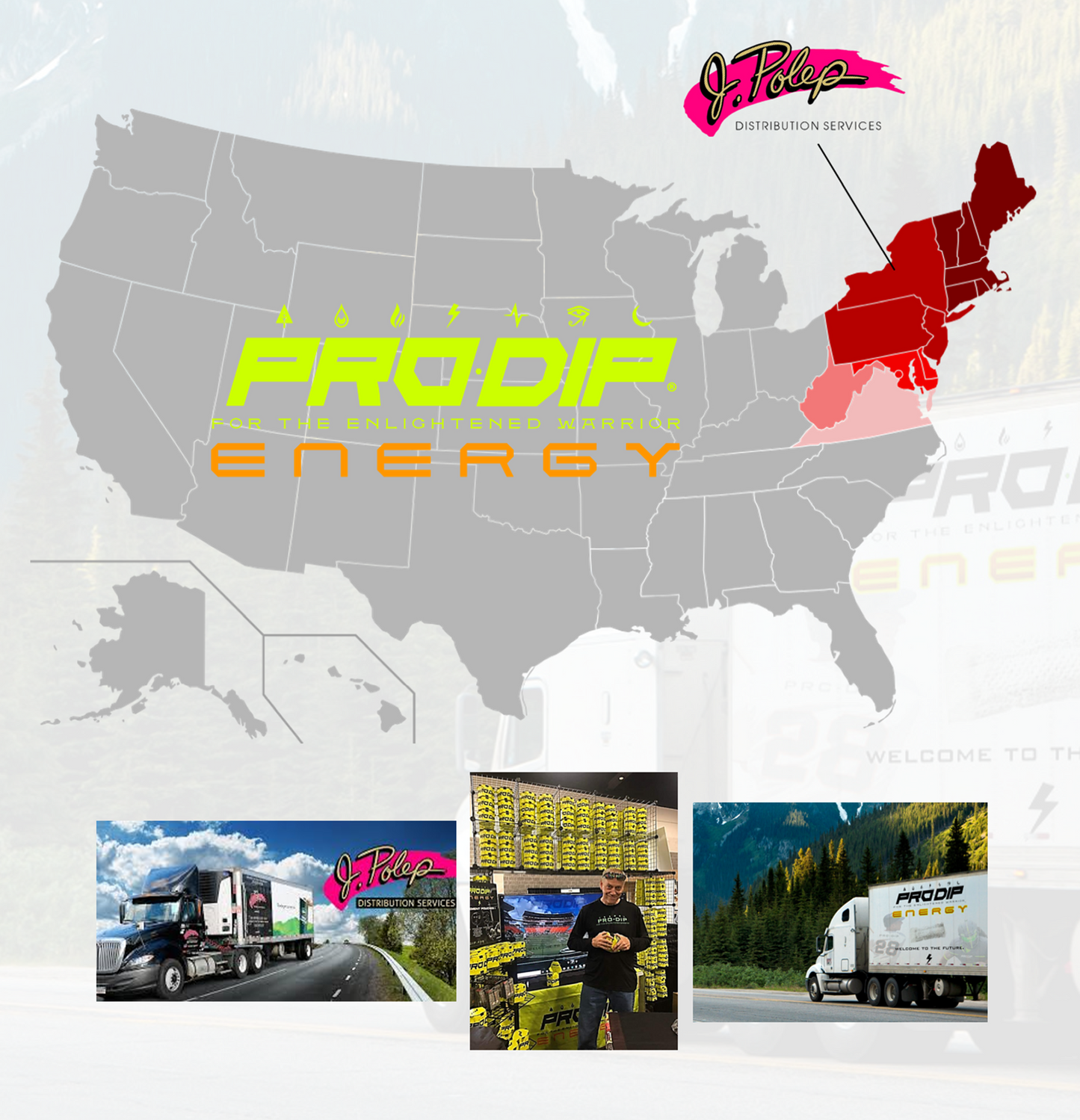 PRO-DIP®,
the patent-pending world leader in nutritional oral pouch delivery system tech will now have its flagship ION ENERGY Pouches product distributed throughout the Northeast convenience store industry via
J. Polep
Distribution Services
. This greatly adds to the company's existing distribution channels, significantly increasing their exposure in the U.S. c-store retail market.
J. Polep 
has been in the distribution business for over 120 years, and is nationally renowned as
one of the country's top distributors in this trade class.
"We are proud and excited to now be distributed to thousands of new retailers through the prestigious J. Polep Distribution Services.," said PRO-DIP®'s Inventor and CEO Peter St. Lawrence. "This is a big step in our quest to roll this product out on the national level in the first half of 2020."
For sale in the United States since May 2019, the highly innovative pouches deliver flavorful bursts of vitamins and natural energy supplements through small, semi-permeable sachets placed in the mouth, between the gum and cheek or lip. The initial burst of supplements is followed by extended absorption of the nutrients through normal digestion, providing long-lasting energy, even at high-exertion levels. With its hands-free ease of consumption, the energy-rich pouches are an alternative to traditional sports supplements as well as smokeless tobacco. They deliver a daily serving of natural vitamins and nutrients for the endurance and stamina required during exercise, adventure and the everyday work life!
In addition to statements of current and historical fact, this Press Release contains forward-looking statements. The words "forecast," "will," "intend," "anticipate," "project," "intend," "expect," "should," "believe" and similar expressions are intended to identify forward-looking statements. Although we believe that we have a reasonable basis for each forward-looking statement contained in this Press Release, we caution you that these statements are based on a combination of facts and factors currently known by PRO-DIP® and its projections of the future, about which it cannot be certain. These forward-looking statements involve known and unknown risks, uncertainties, assumptions and other factors of the Company. Accordingly, all forward-looking statements should be evaluated with an understanding of their inherent uncertainty. Except as required by law, PRO-DIP® assumes no obligation to publicly update or revise these forward-looking statements for any reason, or to update the reasons actual results could differ materially from those anticipated in these forward-looking statements, even if new information becomes available in the future.